In last week's post I talked about how to create your New Year's resolutions in accordance with your goals. Part of this involved creating resolutions that speak to your 'Whys'–as in, what's the point of anything? Why are you here? What makes you feel that life has meaning?
My Three Themes
In this week's post, I'd like to explore three of my 'Whys' for the new year. These themes will help guide the resolutions I make to live the best 2020 I can. At the end of the post, I'll share the resolutions I've made for the year and how I intend to keep them. 
Theme #1: Recalibrating Enough, but better
The morphing of Enough, but better from an artistic project of self-exploration to a personal finance blog occurred with my six-part series The Thing About Money. The purpose of that series was for me to explore my complicated relationship with money and how past experiences have affected my view about money and comfort with my personal finances in the present. However, one consequence of that series was getting more involved in the personal finance blog-o-sphere and twitter. I think that surrounding myself with content and creators that focused exclusively on personal finance warped my vision for what this blog was supposed to be.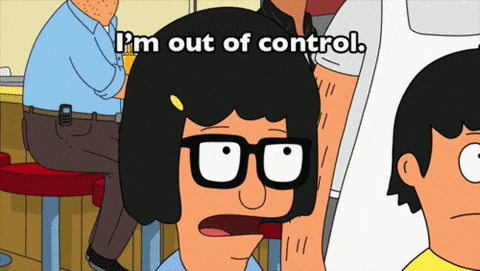 I don't want to write exclusively about personal finance. Frankly, I think I obsess over it to an  unhealthy amount, and kind of in opposition of what the original goal of this blog was supposed to be–an exploration of the self and a quest to convince myself that I do, in fact, have intrinsic value. However, while there are some 'normal' personal finance bloggers out there, the space is overwhelmingly taken up with people making significantly more money than me (hello, engineers and finance people!). As such, it has become just another arena where I compare myself to others and find myself lacking. 
I realize this still stems from the original problem of a lack of self-worth and has nothing to do with personal finance bloggers, but still.
Personal finance is definitely still an interest of mine, and I still intend to post about it (and probably on a fairly regular basis), but I need to expend more energy on pursuing projects and topics that have more value to me personally (art, literature, fitness, etc.).
Besides, what's the point in retiring early if I don't have any hobbies anymore? Which leads us to the next goal…
Theme #2: Creating More than I Consume
Y'all, I spend a lot of time on the dang internet. It's an easy trap to fall into, especially since I live in a cold apartment with no insulation and it gets dark at like 4:30 pm now. 
I find myself coming home, sitting down with a mug of tea at my computer with a blanket thrown across my lap, telling myself that I'll just watch one YouTube video and then I'll do… something. Clean. Paint. Start a new embroidery project. And then four hours and the entire catalog of Michelle Khare videos later, I realize I've wasted my whole evening and I still have to cook dinner, make my lunch, do the dishes, and take a shower before bed.
The same thing happens in the morning. My alarm goes off, I struggle my way into the kitchen to put on water for coffee, and then I creep back into bed and pull up twitter. Or instagram. Or reddit. Or some other way to waste time and clog up my brain before work. And then, when I get to work, I have to pull up twitter again, as if I would have missed something essential in the hour it took me to get dressed and walk to work. 
All this focus on others and what they are creating and putting into the world is making me forget that I, too, have things to say and projects that should be made.
In August, I completed my first project from Learning to Love You More. In that post, I spoke about my love of art, how I miss making it, and how I thought using the assignments from Learning to Love You More could help me rediscover my creative self. I completed Assignment #51: Describe what to do with your body when you die. And then what did I do after that?
Not a damn thing. 
And that's something I'm not proud of. It's just so much easier to go online and view images of other fiber artists whose work I love, to read tweets from people funnier than me, and to watch videos of people doing things I imagine myself doing. 
But what the hell's the point of living if you're only doing it vicariously? 
I'm getting up there, too. I know 32 is still young in the grand scheme of things, but I'm starting to feel old. I'm tired. My knees hurt all the time. I simply don't want to do some of the things I wanted to do when I was younger anymore, because everything sounds so exhausting. 
That's why I need to change my attitude and habits now, before it gets too late. I've spoken before about my health issues and the desire to achieve FIRE so I can slow down and have more time to live. But I need to start slowing down and living now, as well. 
Theme #3: Focusing on Health, Fitness, and Strength Training 
Previously on this blog, I mentioned that one of the reasons I am pursuing FIRE/FIOR is because of my health. This year, I was diagnosed with IBS. The fun thing about an IBS diagnosis is that it's essentially the doctor saying "Yes, you're right, there is something wrong with your digestion, but we have no idea what it is." This has started a really fun exploration of food sensitivities–right now I'm up to not being able to eat eggs, onions, and more than a very small serving of soy, almonds, lentils, and beans (so, not ideal for a vegetarian).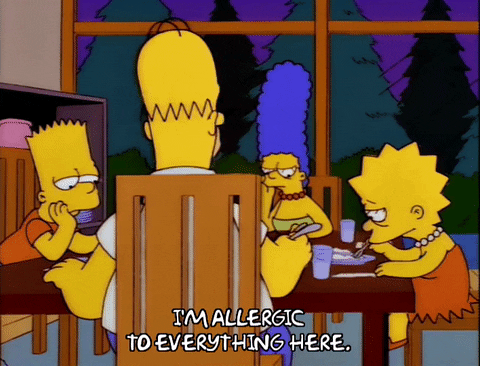 I also don't have a great relationship with my body (I know, I know–a woman with body issues? How unique!). I'm in my thirties, and my metabolism has started slowing down. I feel more tired than I used to, and I don't want to. I want to be strong and active, and there are still physical things I want to do–climb V7, complete some really long trail hikes, and maybe even run a marathon. However, I'm not going to be able to do those things (or at least not very easily) without an increased amount of attention to my health and fitness. 
I've started tracking my macros and taking my vitamins again, and I have noticed a difference–last Saturday was one of the strongest gym days I've had in a long time. However, I want to ensure that I continue to feel this way.
Creating Achievable Resolutions from These Three Themes
As explored last week, resolutions mean nothing if you don't have a plan about how you're going to enact them. I took my three themes for the year and created the following resolutions. These take the form of SMART goals (mostly) and, for the most part, quantify my intended results: 
Resolution #1: Each week, I will create at least one creative/non-personal finance post for Enough, but better in addition to any personal finance posts I make. 
As I mentioned in theme #1, I want to get back into my more creative and thoughtful pursuits. By resolving to make one post each week that is not related to personal finance, I am (a) encouraging myself to create more paintings, miniatures, embroidery projects, etc. and (b) increasing the amount of writing I am doing each week. I'd love to get into freelancing eventually, and improving the quality and amount of my writing will help me get there. 
Resolution #2: I will get off the internet by 7:30 pm every night. 
This is a really important resolution for me, as I expressed above. I spend way too much time on the internet, including on twitter as soon as I wake up and on YouTube before bed. I like to watch videos while I cook and eat dinner, so the 7:30 pm time will allow me to continue to do that, even on afternoons I go to the gym. This might not seem like a big deal, but quitting the internet at 7:30 pm will give me about two and a half extra hours each night. That time can be fueled to writing more, making more art, or even just reading a dang book. I also like having time in the evening to make my lunch and pick out my clothes for the following day, but unfortunately sometimes I goof around too much to get those things done. With my 7:30 pm quitting time, I'll be able to complete those tasks and set myself up for a better tomorrow.  
Resolution #3: I will be active every day.
Every day, no exceptions. However, what I do to be active can differ depending on the day. If I go to the gym? BOOM, active day. If I don't feel like going to the gym, but do some sets of weights or planks and push-ups at home? ANOTHER ACTIVE DAY. What if my muscles are buckling under the heavy weight of so many gains and I can't possibly lift another thing? Then 7000 steps counts!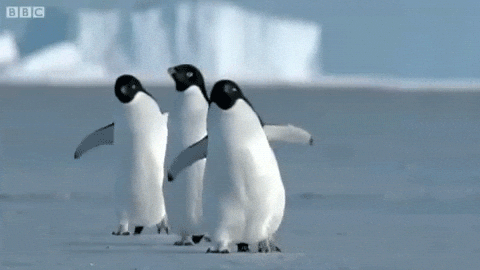 This resolution comes with no exceptions. On a business trip? Well, it's either take a walk around the airport or try to stay at a hotel with a gym. Not feeling well? Some gentle yoga or stretching can count for those days–anything that gets me out of bed. 
To be honest, I'm not too worried about meeting this resolution. On days I don't go to the gym and I don't have to work late, I usually walk, It's about 25 minutes or a little over 3000 steps each way. So, if I walk to work that day, it's basically already enough to be an active day. It's less of a stretch goal, and more of a make-sure-I'm-not-too-lazy goal. 
Why not 10,000? The 10,000 steps-per-day was actually popularized during the 1964 Tokyo Olympics as part of a marketing campaign for a pedometer. Some studies have shown that the benefits of walking max out after 7500 steps (although this study centered on older women, and I'm about 40 years shy of that category). I'm also not trying to lose weight, so I can walk a little less than someone with a weight loss goal would want to. 
Resolution #4: I will track my macros at least six days a week and aim to meet my protein goal at least three days a week. 
This resolution is more of a continuation of my current habits. For the last few weeks, I've been trying to track my macros to see if that makes a difference in how I feel at work and at the gym. What I first discovered from tracking my macros is that I was way under the amount of protein I need, especially if my goal is to gain more muscle. I also haven't been eating enough calories–on days I go climbing, I should aim to eat around 2100 calories. However, I've been averaging around 1700 per day. That's fine for normal days, but when I'm doing a lot of exercise, I need to be fueling my body better.
After I adjusted my diet and started taking my multivitamins again, my climbing performance improved dramatically. I have more stamina now and feel better on the wall. 
How funny, it's almost like diet and energy levels are related! WHO WOULD HAVE THOUGHT?!
Meeting my protein goal is going to be the hardest part of this resolution. As a vegetarian with all the food intolerances mentioned above, I've had to find different ways to force in more protein, including two protein shakes a day and eating my body weight in yogurt. Probiotics, woo!
Isn't this…. Excessive? 
Some would say that four resolutions is overkill, and that I'm setting myself up for failure. I say that I THRIVE ON STRESSFUL STRUCTURE. 
In actuality, this is probably excessive. However, these are all goals that I think will greatly improve my life and well-being, and some are just continuations of behaviors I've already started in the last month. 
Next year I can work on being less Type A, ha ha ha.
Have you made any New Year's resolutions? What's your plan for achieving them? Or have you achieved self-actualization already (and if so, will you tell us how)?