Welcome to 2020! Welcome to a new year of Enough, but better!
For the first post of the new year (and new decade, woo!) I wanted to touch base with the resolutions I discussed in my last post of 2019. Have I been successful in sticking with these resolutions? 
Resolution #1: Each week, I will create at least one creative/non-personal finance post for Enough, but better in addition to any personal finance posts I make. 
On track, if you count this post.
As I explained in my previous post, one of my goals for the new year is rewiring Enough, but better to further align with its intended purpose–a navel-gazing and, perhaps, narcissistic exploration into my own personal self, interests, and values (although using that kind of language is not in line with goals of self-love, ha ha). Part of that rewiring includes writing one post per week for Enough, but better than is not related to personal finance. 
This blog wasn't intended to be a personal finance blog. Personal finance and FIRE/FIOR is definitely a huge interest of mine, but it's not what I want to focus all my time and energy on. And, frankly, I think it makes me obsess too much over money to the detriment of creating a life that I find fulfilling and enjoyable in the moment.
Does this mean I'm giving myself carte blanche to go crazy with spending money on art supplies and exotic vacations? No, no it doesn't. But does this mean I am allowing myself to actually get supplies to paint if I fucking want to, because it brings me joy? Yes.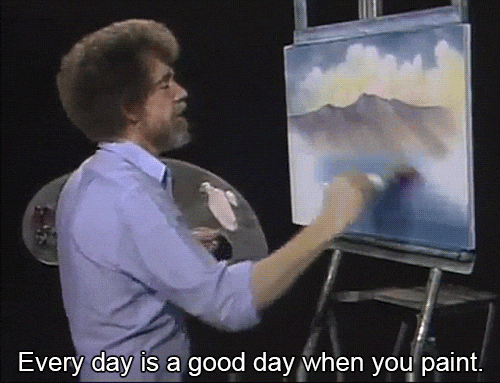 Besides, what's the point of retiring early if you don't know what to do with all your free time? 
Resolution #2: I will get off the internet by 7:30 pm every night. 
On track.
I anticipated this being one of the harder resolutions to stick to–and I was right.
Especially since it's winter and the days remain dark and cold (and yes, even though I live in California, I am constantly cold), I've made a habit of coming home, crawling under the many covers of my bed, and binging YouTube videos until I grow too hungry to ignore my stomach. Then I cook and sit my sorry self right back on the couch. No more, I say!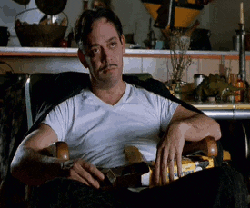 So far, the hardest night to stick to this resolution was last Friday, when I came home from the gym. On work days when I go to the gym, I usually don't get home until around 6:45 pm or 7:00 pm. Since I currently live alone, I like to watch shows or YouTube videos while I cook and eat. On Friday, I had barely finished eating at 7:30 pm. Without this resolution, I would have sat and watched for another half hour or so before getting on with my evening. 
Gym nights are going to be tough.
HOWEVER…
…I've been really pleased with what I've been able to accomplish by forcing myself to abide by this rule. By essentially giving myself an extra two hours or so each evening, I've been able to spend more time setting myself up for success in the morning. I pick out my outfit for the next day (which leads to me looking a little more put together at work, also a goal for this year, ha ha). I get my gym bag together so everything is ready for me to grab when I walk out the door in the morning, which means I actually have my headphones when I want them (hooray!). 
It also gives me time to plan my meals for the next day (which helps with Resolution #4, as you'll see below). I've been making overnight oats for work mornings, so all I have to do is grab breakfast from the fridge, and that breakfast is actually healthy and well-balanced. I also have time to prepare a healthy lunch, which means more vegetables and delicious prepared meals instead of a hunk of cheese and crackers or whatever weird finger-foods I have lying about my house. 
It also gives me more time to read. I just started re-reading the Lord of the Rings trilogy for the first time in about ten years, and I'm already finished with the first book. (If you needed more proof about how big of a nerd I am, here you go.) I also might have gone a little crazy at the half price book store and bought three books about Buddhism over the weekend, so it's good that I have more reading time now (cultivating that sense of peace, y'all).
Overall, although this resolution can be difficult to meet (and it is very tempting to watch just one more youtube video), I'm super happy with how it's providing me with time to optimize the rest of my life.
Resolution #3: I will be active every day.
On track.
As I expected, this resolution is the easiest by far. I was already pretty active in my everyday life before making this resolution; this was just to ensure that I didn't have any off days. Getting 7500 steps on days that I don't go to the gym or lift at home can be a little challenging sometimes, depending on my schedule–for instance, on Saturday I ended up just walking in circles around my apartment for twenty minutes to make sure I got my final steps in (if I walk to work, this isn't a big problem, but I don't work on Saturdays).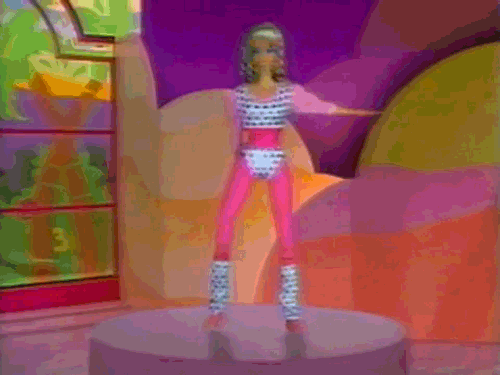 Yesterday, however, was pretty easy–I had a health appointment in the morning and ended up at the hospital earlier than anticipated. I strolled around the perimeter about four times before going in for my apartment, and then I walked to work and back home. Overall, I netted about 11,900 steps without much effort on my part (other than lifting up my feet, that is). 
Resolution #4: I will track my macros at least six days a week and aim to meet my protein goal at least three days a week. 
Mostly on track. 
I love spreadsheets. That should be fairly evident, considering that my hobbies include personal finance and I currently track every grocery item I buy, the date, the price, the store it came from, and whether or not it was on sale. I make budget spreadsheets for fun, for the enjoyment of people at large. Tracking my macros is just another way for me to express my love of spreadsheets (otherwise known as my deep-seated need for control in an uncontrollable world). 
However, focusing on six days a week instead of every day leaves me with the flexibility to have a meal out or eat weird and/or complicated things without feeling like I'm failing at meeting my goal. 
For example, on Saturday I met my best friend for brunch at a place in Berkeley (The Butcher's Son, a vegan deli and bakery). I had their Fried Chicken Bagelwich, which (WAS DELICIOUS AND) included house-made "fried chicken", "bacon", and "cream cheese." What were the macros for this sandwich? I'm sure someone in the universe knows, but I sure as hell don't. Could I estimate something similar? Maybe. Would I rather do something else with my time? Yes, 100%. 
If I had a strict track-everything-everyday resolution, I would be miserable, because I would feel stressed out whenever I went out to eat or found my way into a free lunch situation at work. However, by giving myself a day off every week, I can still achieve my goal and track my macros without getting discouraged by complicated meals or turning down invitations for free food (I just love free food). 
The reason I'm only "mostly on track" with this goal is the protein. Part 2 of this resolution is to meet my protein goal three times a week. Calculating my macros to align with my athletic goals has given me a protein goal of 99 grams a day.
I'm a vegetarian who can't eat eggs or more than a quarter of a cup of beans or tofu (obligatory shout-out to my IBS!), so protein has always been a challenge for me. I didn't realize how little protein I was actually getting until I started counting my macros. 
Previously, I was averaging around only 40 to 50 grams of protein in a day. This is fine for the average bear, but since I'm working harder at achieving my fitness goals (bouldering V6 indoors* consistently by the end of the year and maybe breaking into V7?), I need more to maximize my performance. Also, I'm incredibly vain, and I would love to have some muscles.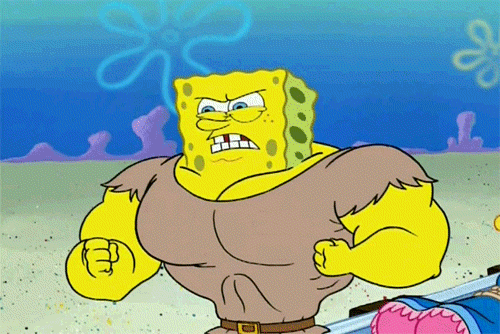 Because of the aforementioned dietary limitations, I've been supplementing my meals with pea protein powder. This gives me an extra 30 grams of protein spread throughout my day, which really helps in meeting my goals. 
If I can meet my protein goal today (the last day of the week), I will have met it three times for the week. Huzzah! 
Overall
Overall, I'm doing pretty good. However, it's only been a week, so it's a bit early to be clapping myself on the back too much. Some studies suggest that 80% of resolutions fail by the second week of February. Let's check back in then to see how the resolutions are progressing (and if I've still managed to break my late night internet addiction, ha ha).
How are your resolutions going? Feel free to share your struggles or successes in the comments!

*Feel free to make fun of me for having indoor climbing goals, but I hate to be cold, so there, ha ha.