So it's been awhile.
In mid-March, our county released a mandatory shelter-in-place order. Today, it's officially been six months, and here we are, still at home.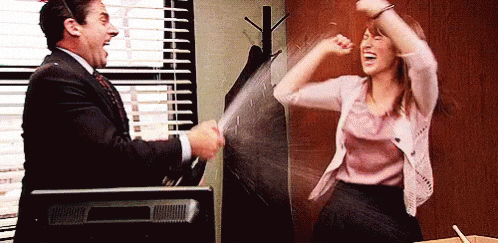 (Well, those of us who are fortunate enough to be 'non-essentials' and have common sense, at any rate.)
California is also on fire, so the one thing we've been able to do since shelter-in-place (hike) has been curtailed due to bad air quality plus all the parks in our vicinity literally burning up. It's been nearly a month and everything is still burning/closed.
GOOD THINGS:
My partner has finished his time in Germany and is here with me through the winter. The classes he teaches are completely online this semester, so he can stay here with me and not have to go in-person to catch coronavirus from his students.
I still get to work from home.
Student loan payment deferment and interest got extended until January, so I was able to use my student loan payment money to get my car fixed.
I'm going to the hospital in a week to get checked out for IBD.
BAD THINGS:
There's still coronavirus.
My car cost $5k to fix.
I'm going to the hospital in a week to get checked out for IBD.
My employer lowered their part of the retirement contribution in order to try and prevent furloughs, so now less is going toward retirement.
I'm waiting to hear if I'm going to get furloughed anyway.
Also I'm going to start posting more about art and health and personal stuff, so if you followed this blog for personal finance, be prepared to be disappointed. I'm in the boring part of FIRE where everything is pretty much automated, so unless I get furloughed, not much to talk about.